You are here
Skiwerx Series and CXC Youth Cup Standings Announced
With the conclusion of the Midwest Jr Championships, the CXC Youth Cup, presented by Bliz, as well as the Skiwerx Series, presented by Fast Wax, have released their final point rankings.
The Skiwerx Series, which is overseen by the Minnesota Youth Ski League, is in its seventh year and is a Minneapolis based youth series for U10, U12 and U14 racers, The CXC Youth Cup, began two years ago as a cooperative effort between MYSL and CXC Skiing and is a 13-event regional (three-state) youth series for U12 and U14 racers.
Top-Three CXC Youth Cup Skiers
MU14 Caden Albrecht, Victor Sparks, Owen Williams
FU14 Sudie Hall, Mia Case, Liv Myers
MU12  Bryce Albrecht, Jonathan Nemeth, Josh Frett
FU12 Fran Peterson, Margo Nightingale, Raina Hess
Full points and results can be viewed here:
2017 Skiwerx Series Results and Points Standings
2017 CXC Youth Cup Results and Points Standings
To expand our local youth racing options, we are also announcing, with the support of the American Birkebeiner Ski Foundation, a beta version of the Wisconsin Skiwerx Series, complete with points for selected races and year-end awards.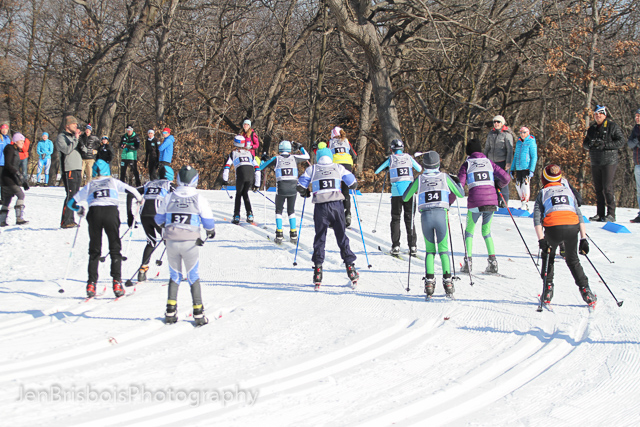 Our grand finale weekend, the Midwest Junior Championships and Festival, was a great success, with over 300 skiers attending. 
"We made a weather-based decision to compress the schedule to one day and many skiers raced up to five times, including including relays and SkiX", states co-race director, Amy Cichanowski of the Minnesota Youth Ski League. "Everything stayed on schedule and the excitement never stopped until the awards were over". 
The age group top-ten in the CXC Youth Cup were awarded medals at the conclusion of the Midwest Junior Championship races. The top 8 U14 boys and girls from the final points list will be invited to participate in the Dream Camp in July in the Hayward area. The top five Skiwerx Series age group medals will be awarded at the MYSL/Skiwerx Banquet on March 19th. The Wisconsin Skiwerx Series top-five awards will be presented at the spring CXC Congress in late April.
The vision for youth racing in the Midwest, is to have a network of Skiwerx Series that lay the foundation for a robust CXC Youth Cup, cumulating in the Midwest Junior Championship and Festival. We would like to have up to five Skiwerx districts. All with developmentally appropriate exposure to racing and networked programming. If you are interested in working towards this vision with our Central Youth Committee, please contact Amy Cichanowski, CXC (Central Cross Country) Youth Coordinator, amy@mysl.org.